Details

Category: GENERAL
Published on Saturday, 14 July 2012 13:21
Written by Enobong Umohette
It is sometimes hard to figure out what drives the thoughts and actions of men. In our complexities as humans, we often find very simple answers to rationalize the things we do, say and think. Sometimes too; our thoughts, words and actions are in constant conflict and contradiction to each other; especially in times of expediency.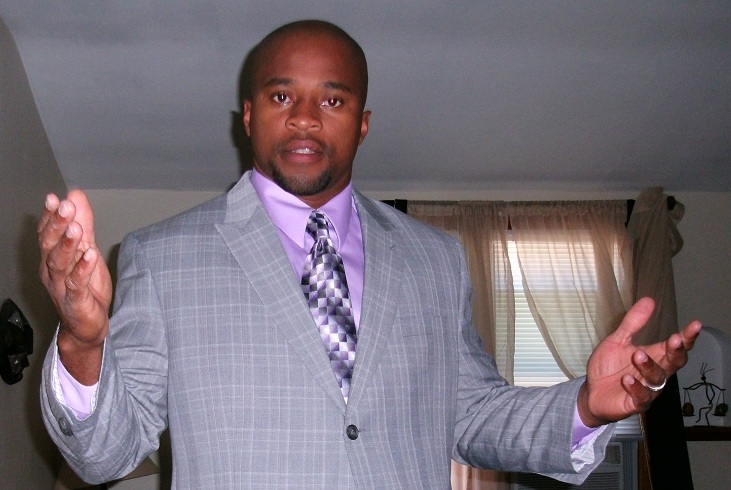 Is it our vocation or professions that determine the things we do? Is it environment, time and circumstance or some unseen force or belief system that espouses the summation of what distinctly defines us? This brings me to the man who has been an object of interest to me and many others alike; Mr Sowore Omoyele. This New York based Nigerian is a name that seems to provoke quite a spectrum of perception, reaction and opinion; particularly so in the Nigerian community worldwide.
I have come across some extremely intense and passionate reactions in several circles when Mr Omoyele's name is mentioned and quite frankly find most of them very amusing.
When I managed to wriggle out with my life in tact from the employ of Nigeria's well known secret service; the State Security Service (SSS) in 2004, I maintained a very solitary and sedentary life and was forbidden to speak about government in public or to the media on any government issues. Life went on for me, bound by the invisible shackles of a suppressed freedom of speech.  In that environment, I carried secrets that characterize the disaster that Nigerian society and its government had become.
I never in my wildest dreams imagined that someday I would have the courage or the voice to rebuke or expose injustice at a wide public dimension, let alone be alive to tell the story. I did speak against injustice and questioned the powers that be in Nigeria in my time in SSS, but did so at a small, subtle, yet contained environment. In a Nigerian society that is incurably corrupt and pseudo-autocratic; I faced and experienced the obvious risks and consequences of such an action like many who have done same.
Mr Omoyele was known for his activism while in University in Nigeria. He did this at a wider, more public magnitude in a particularly dark era of military dictatorship.
Indeed he paid many stiff prices as well and came very close to losing his life in Nigeria.
The turning point for me came when I relocated to the United States of America in 2006. If the beauty of American/ western civilization and democracy doesn't change or fire something in an individual, then I am afraid nothing else will.
Within just one year of being in this great country, quite a number of things about me were bound to change forever. I was in a society that had respect for the rule of law, the fundamental rights of freedom and sacred enshrinement of justice and fairness for all.
This air of change is an infectious serum to people like Sowore and many others who like myself, share a similar background; being victims of repression and persecution.
In no time, I was emboldened to speak to the public. I was now able to lend my voice to unveiling injustices I suffered and injustices that are meted out on innocent citizens in Nigeria, by the same holders of power and enforcers of law and security.
My search led me to THISDAY NEWSPAPERS which I perceived was immune or inoculated from the claque that Nigerian mainstream and print media had become. The officials I ran into via communication and correspondence were Olusegun Adeniyi (former Presidential Spokesman) Ikani Ochidi and Funke Oyekanmi. I reached a dead end and was basically told to pay the media to tell my story.
Next stop was the unlimited information highway of the web. My target was a media group that focused on Nigeria. The few groups I ran into had no interest in listening to my story; one group and person was an exception.
I encountered Sowore Omoyele and his SAHARAREPORTERS in 2007.
This is a clear example of how society and environment can alter a course of destiny.
It was then, I would learn of the similar battles that Sowore fought with the Nigerian government and its agents. It was then I could see in Mr Omoyele, a shared passion to fight injustice and tyranny. Ironically and expectedly, quite a number of people spend precious time attacking and obsessing about Sowore Omoyele /Saharareporters and quite a few more; desperately want to exterminate the fellow and others like him who use the web as a tool to propagate freedom and journalism.
Public commentary and social crusade was no more a taboo for me with effect from my encounter with American society. Solitary silence and imprisonment-at-large was no more a way of life for me and in 2007, I told a real life tale on SAHARAREPORTERS titled ME, FANI-KAYODE AND MR. OLUSEGUN ADENIYI AND THISDAY NEWSPAPER.- A TALE OF UNEXPECTED TRAGEDIES; ONE CO-INCIDENCE TOO MANY?
While quite a few readers found that tale to be a conspiracy theory while others had a variety of reactions to it. Yet still, every piece of document, material and fact I presented were accurate. Here is a chronology of events I highlighted in that piece:
November 2006, Late Godwin Agbroko questioned and critiqued the credibility of Femi Fani-Kayode as Minister of aviation over an airport bomb plot December 1st 2006, I made inquiries about an archived article in THISDAY by email to Ikani Ochidi and Funke Oyekanmi, December 15th 2006, I corresponded with Olusegun Adeniyi on the same subject of an article he wrote in 2004.
December 22nd, 2006, Late Godwin Agbroko is assassinated in cold blood after his last article lampooning the emergence of Late Umaru Yar'adua as PDP Presidential flag bearer.
January 7th, 2007 an inferno guts THISDAY NEWSPAPERS corporate office in Apapa burning their archive department.
May 2007, Late Yar'Adua is sworn in as President of Nigeria and Mr Olusegun Adeniyi is appointed Late Yar'aduas spokesman. The rest is history.
In 2008, I told an even much deeper story about dreadful roles I refused to play for people like Femi Fani-Kayode in FEMI FANI-KAYODE AS AN ASSASSIN IN GOVERNMENT-THE STORY UNFURLS. In it I provided several covert events that I was assigned to undertake, I provided court and public records, I provided dates, events and locations; alas it was still Sowore and his SAHARAREPORTERS that published it. Many online and web media houses would have been terrified stiff to touch those materials in order not to ruffle feathers, step on toes or become vicious targets to the powers that be and their surrogates but not Sowore Omoyele/Saharareporters.
Unsurprisingly, a plethora of reactions particularly by Nigerian readers trailed this second expose.
Sowore and his SAHARARPORTERS whom a few call selective, exclusively published the 2010 rejoinder of Femi Fani-Kayode on my second expose, in which he unleashed a volume of worthless claims that were too vague and incurably infantile to be dignified by a response from me. Femi Fani-Kayode was to term my revelations as figments of James Bond-fantasy-movie-imagination - however on earth he put it.  
Indeed! By the same type of figment-spy-movie-imagination, people like Dele Giwa, Pa Alfred Rewane, Kudirat Abiola, Suliat Adedeji, Mama Tejuosho, Harry Marshal, Barnabas and Abigail Igwe, Odunnayo Olagbaju, Hassim Olajokun, Aminosari Dikibo, Andrew Ogom, Bola Ige, Olusegun Oladimeji, Funsho Williams, Ayodeji Daramola, Jerry Agbeyegbe, Godwin Agbroko and an endless list of people were assassinated in cold blood.
Is there any wonder why sudden killing that involves firearms and violence is usually greeted with expressions like it was like a movie, before you know it, it was unbelievable this can't be real.
I have alleged several things about the Nigerian Government, its agencies and its political office holders in the articles I have written and interviews I have granted the media. With this came several offers and requests from media people in Nigeria and on the internet for more of the documents I claim to have. Sowore Omoyele/Saharareportershave never been part of this pressure group, for the simple reason that I had stated that some of the secrets and things I will say, will be better told in my memoirs and in books that I am writing that will outlive me.
I am usually wary of Nigerian journalists who seek scoops, because sometimes these explosive materials have ended up as tools of blackmail and profiteering when its original intent should be to inform and liberate.
Here are just three of several examples:
1. On my allegation that Femi Fani-Kayode bred killer dogs and used them on his employees for vendetta and sports-Pictures of two bloodied and bruised teenage maids who were recovering in an Apapa Hospital from dog bites inflicted on them by Femi Fani-Kayode's dogs at his diabolic instructions.
These girls were also sexually harassed by Femi Fani-Kayode and till this day are still alive in hiding.
With  modest tools I derived from a background in secret service training and a career in the boxing ring, I am careful what I expose, when, where andhow I do so; particularly in the context of Nigerian society and victims of these repressions.
It doesn't take much for these vulnerable victims of persecution to being hunted down, whisked away and be slaughtered in cold blood with absolutely nothing anyone can or will do about it. That is just the sad reality of Nigerian society.
2. On my allegation that Femi Fani-Kayode in writing had ordered me to use any means necessary to retrieve an item of value to him from an ex aide which he had hunted down with law enforcement on trumped up allegations- a resignation letter by an ex aide to Femi Fani-Kayode which not only bears that aide's full name and identity but also bears the writing and signature of Femi Fani-Kayode with his mindless instruction to me as his then Chief Security Officer (C.S.O.)
3. On my allegation that Femi Fani-Kayode has at least on one occasion obtained tax payers funds by false pretext and fraud- a written request for public funding by Femi Fani-Kayode in his capacity as a Special Assistant to President Obasanjo, proof of receiving requested funds and banking transaction details of the same funds ending up in the private coffers of Femi Fani-Kayode of which the designated purpose of the funds were never carried out.
Let us review a recent scandal. The former Legislative Committee chairman Hon Hembe who is now embroiled in a scandal of allegedly obtaining estacodes for a foreign assignment which he didn't attend, quickly comes to mind. Honorable Hembe is now facing criminal prosecution but he has many predecessors in such a trade. One of these predecessors is the lord, God! proclaiming, sanctimonious tongue rattling Mr Femi Fani-Kayode, who exemplifies, every single thing that is wrong about Nigeria as witnessed with my own eyes.
Now down to the issue of the Omoyele Sowore/SAHARAREPORTERS vs Emeka Ogwuonye. I find it quite befuddling, that many a-Nigerian arm chair critics, Egg heads and socio-political juggernauts continue to storm what has now become our online palm wine club (Nigerian online forums) with their own version and interpretation of this imbroglio.
What I find all so laughable is their knack for show-boating how educated they are and the many academic laurels they adorn as titles and yet they exude a most appalling magnitude of ignorance and buffoonery.
For an illiterate pugilist like me, I often wonder what these chest-beating carriers of titles and degrees from higher and much higher institutions of learning really learnt from their deep sojourn in the academia.
Some of these forum-warriors even have interesting political aspirations and views but it beats my mind that these fellows choose to spend ample time and energy in online forums over Sowore Omoyele/SAHARAREPORTERS.
There is even the degenerated levels of personal attacks that these mortal omniscience haul at individuals who do not share or support their opinion.
I do not believe that it is necessary for an individual to belabor his or herself with a matter that is now before a court of law like in the Omoyele Sowore/SAHARAREPORTERS vs Emeka Ogwuonye matter, except for legal analytical purposes. However, if it behoves anyone to do so, it is utterly indecorous to be prejudicial and intolerant to diverse opinion.
Fortunately for EMEKA UGWUONYE, he has taken his case before the law, in a society that is different from the current day Nigerian society. In the Nigerian society we know; law enforcement can arrest and re-arrest on reasonable suspicion. Judges rarely deliver judgment against a government agency.
Life is cheap and death can be procured with dispatch for a few wads of cash. Enforcers of law are usually above the law, brutal and arbitrary. Crime informants are sold to the highest bidder with corruption and impunity as an acceptable way of life. My advice to the forumnite pundits is that, if they feel strongly about making an impact or contributing to national or global discourse, or are inspired to fight a cause, they should do so out in the public and openly like Sowore Omoyele/Saharareporters has done; incurring on himself like I did; mortal enemies. These mortal enemies have loyalists within and outside the government of Nigeria whose task it is, to kill, malign or attack anyone, who oppose the powers that be or who have their secrets and they consider a perpetual threat to their impunity.
Omoyele Sowore/Saharareporters has gone after fake certificate holders and yet faced criticism as being selective and attacking a particular Nigerian ethnic group.
If an individual lays claim to an academic laurel or achievement, he or she should be able to defend same when challenged.
Shockingly, it is only in the Nigerian society that a widely proven holder of fake degrees and certificates can assume very high public and political office, be revered as a semi-god, become an overnight billionaire and brazenly wield the agencies of state at his or her sickening leisure.
Is there any wonder why a large percentage of Nigerian University graduates in the past
20 years are an utter disgrace to tertiary education? Bribe and sex-for-grades, impostors writing examinations for real candidates and malpractices of all forms has been the norm for a society that is crazed with titles and certificates yet so much further away from common sense, reason and uprightness.
For the record, I do not hold any brief for Sowore Omoyele/ Saharareporters and may not be able to encapsulate what he and his group fully represents but I know with certainty, what his group does not represent.
Sowore Omoyele/Saharareporters has been criticized as being insensitive to or not highlighting achievements by individuals from certain sections of Nigeria's ethnic spread. That again is far from the truth. I have seen several articles on Saharareporters extolling individual excellence and personal achievement in various endeavors but let us not confuse such achievement with the achievements of Nigerian public office holders. If anyone or group of persons is expecting Sowore Omoyele/Saharareporters to celebrate the achievement of any Nigerian Government office holders, then such a person may be at the wrong place or disappointed.
This is not to say that celebrating the achievement of Nigerian public office holders is a bad thing.
Nigerian leaders, Governors and political office holders both past and present are being honored all over the world with degrees, recognitions, titles, awards and enormous media limelight in web and in print for their achievements or lack of.
In my opinion, if an issue does not expose the rot or problems in the Nigerian society (which hitherto could hardly make it to public media), does not inform the public or does not offer an avenue of exposing injustice as a voice for the oppressed; Saharareporters may be less likely to have interest in it.
It is true that online media is still a practice of journalism, but different strokes for different folks.
I have several friends that are fans and non-fans of Sowore Omoyele/SAHARAREPORTERS and I may not always agree with Sowore Omoyele /SAHARAREPORTERS or several other media agencies whether it is web or print. Moreover, there are several past and present Nigerian leaders that I have tremendous respect for that have come under Saharareporters bashing but I choose not to lose a night of sleep over such, because such leaders can defend themselves and their actions directly, by proxy, or maintain a golden silence.
My respect for Omoyele Sowore/SAHARAREPORTERS and the fourth estate is founded on the philosophy that their fight against tyranny, corruption and repression is prosecuted not by the sword, but with the pen and on the side of the oppressed in the Nigerian society. Most importantly, they report news and inform.
For those who can't explain the sources of their stupendous wealth or cannot defend their academic qualifications and have been involved with sleaze, graft, corruption, and abuse of human rights; indeed Sowore Omoyele/SAHARAREPORTERS and any other true watchdog of society will continue to be an obsession and nightmare.
From the perspective of the current day Nigerian society, I would rather embrace a person who is armed with a pen and challenge him or her in a courtroom to defend my name than befriend a person who wields a sword and whose hands are soiled in blood and perfidy.
The one thing, I have known with conviction, is that Omoyele Sowore/SAHARAREPORTERS has been a tool; for many previously voiceless folks like me and so have the Nigeria Masterwebs, Elombahs, PointblankNews of this world and a host of other online media groups that report mainly about Nigeria and African affairs.
For now, my mission is simply to inform, and the battle ground and platform is the media. Someday very soon, the mission will be to pursue justice in the court of law for victims of untamed brutality and injustice.
To those who disagree with what Sowore Omoyele/SAHARAREPORTERS does; please seek redress or recourse as is done in civilized society, prove or disprove information- or better still; maintain a stoic silence.
By Enobong Umohette
This email address is being protected from spambots. You need JavaScript enabled to view it.
ENOBONG UMOHETTE is a social crusader and writes from Milwaukee Wisconsin, USA and is the current USA State of Wisconsin Professional Heavyweight Boxing Champion.