Details

Category: ARTICLES
Published on Friday, 21 September 2012 09:38
Written by Ayo Faleti
Done with my commitments at the London 2012 Olympics and Paralympics Games, I took time off today to attend the Ibori hearing at the Southwark Crown Court. Today's session was related to the 'Confiscation of Assets' case, following trial and conviction. My personal high point of the hearing came when the defence, referring to Ibori as a high-profile prisoner, claimed that any delay in the hearing further extends Ibori's
inconvenience, insinuating a breach of his rights. I just cannot understand how 'inconveniencing' Ibori in anyway can be a bad thing. I wonder how this supposed inconvenience of Ibori squares with the sordid reality of the poor and dispossessed of Delta State who, as a direct result of Ibori's robbery, dies routinely from poorly maintained roads, hospitals and other utilities. All considered, that Ibori is being inconvenienced must be a good thing indeed.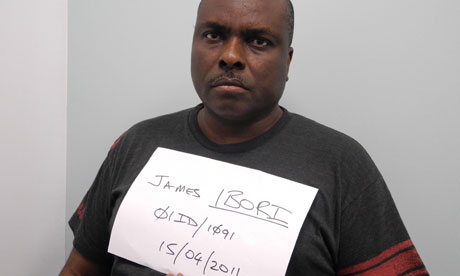 The wish of the vast majority of Nigerians is that Ibori, and his kind, should be hauled into jail and the keys thrown away, at the very least. More appropriately, these common rogues, euphemistically called big men in Nigeria, richly deserve to be summarily shot, a bullet in the back of the head. This will be just reward for their monumental crimes against humanity, of the very worst hue. 
In this particular case of James Ibori, a question that troubles my mind is this, 'who takes possession of all these assets to be confiscated after trial?' It will be wrong for the UK Treasury to take possession of these assets, as the 'real' owners are known; they are the long-suffering masses and citizens of the Delta State of Nigeria. However, we are all aware that Ibori installed his cousin as his successor in Delta State's government house. Will it not amount to an exercise in futility, to confiscate assets from Ibori on the one hand, and handover same assets to his cousin on the other hand? This is the conundrum that even the law may not be able to resolve. 
In my lifetime, I have watched as time-honoured values were trampled underfoot in Nigeria and a reign of impunity installed. The proverbial genie is out of the bottle and it is near impossible to put it back. Ibori is only one, albeit a significant one, in the roll-call of common rogues masquerading as leaders in Nigeria. Ibori's asset declaration is the subject of a see-saw in a London court at a time when the sitting president of Nigeria said he does not give a damn about declaring his assets as stipulated by the law.   
In the last thirty years or so, Public servants everywhere in the country have developed a penchant for ostensibly living above their legitimate means and no one dares ask questions. We all know these people. They are our uncles, aunties, neighbours, fathers, mothers, church/mosques fellow worshippers. They claim God's blessings when they know and we know that their so-called blessings have nothing to do with God and everything to do with crime and brigandage. What started on the fringes in the seventies and eighties has now been mainstreamed, it is now ubiquitous! Everyone who is in the right position is in on it. In the dock at the Southwark Crown Court is James Ibori, but it could easily have been any of about two million public servants, politicians and fake contractors loitering the corridors of public buildings everywhere in Nigeria. This is why it is hypocritical to be overtly judgmental about Ibori. His trial presents nothing more than a comic relief for the suffering tribes of Nigeria; fundamentally nothing is going to change for the better in Nigeria as a result of the Ibori case. This, unfortunately, is the reality of Nigeria; a land of no tomorrow!
Ayo Faleti
London, UK.